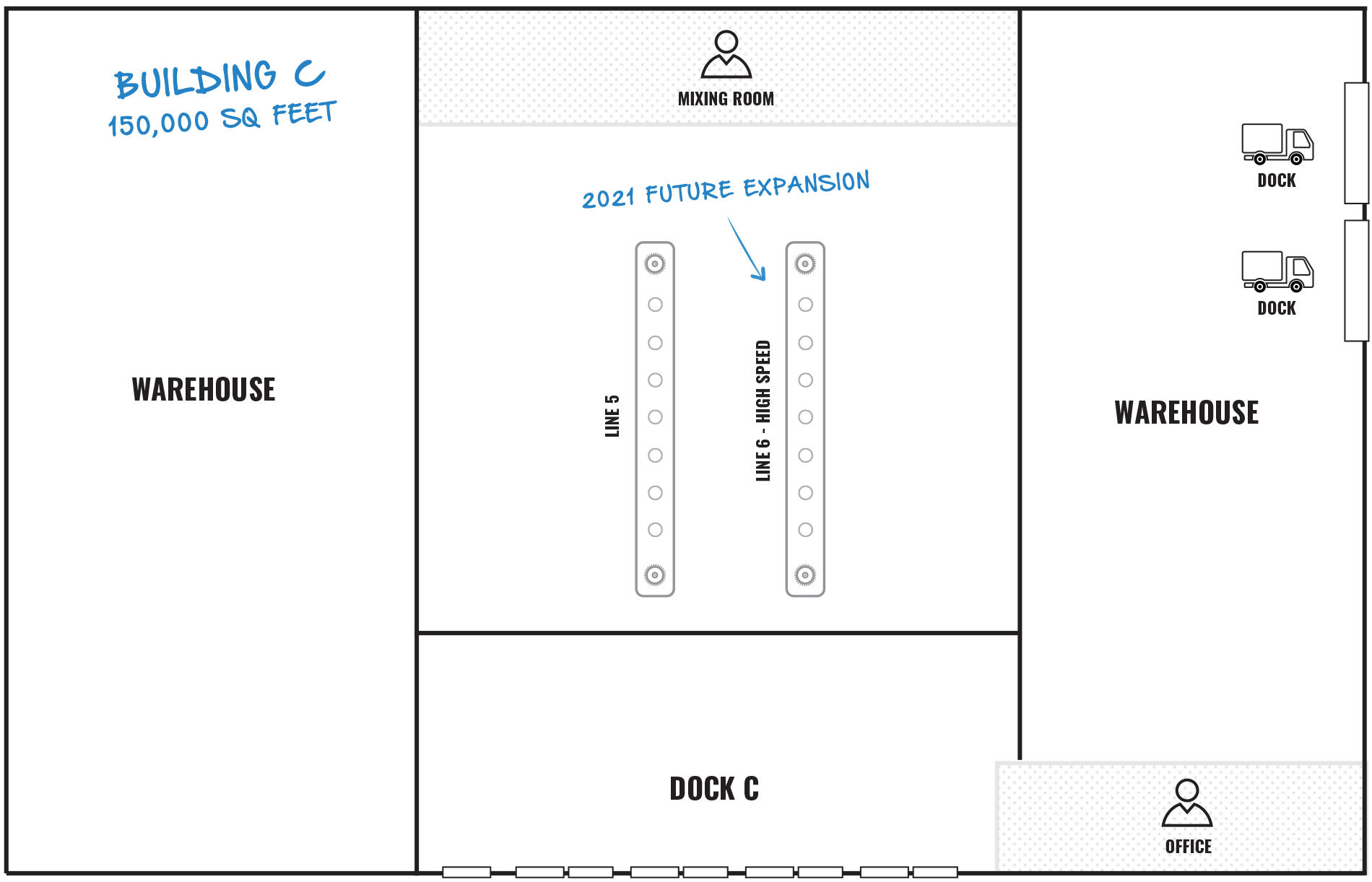 Mixing Room B
We have the ability to small batch kettle cook and the technology to flash pasteurize our products making us a great fit for any size customer.
Line A and Line B
Our inline filling technology allows us to run many different shapes and sizes of bottles for retail and foodservice applications.
BIB Filler / Drum Tote Filler / Pail Filler
Our bulk filling area handles all our larger size packages including 5 gallon pails, Bag In Box, 50 Gallon Drums and 270 Gallon Totes.
Quality Control Lab
Prior to filling, every batch is examined by one of our trained QC technicians and undergoes a variety of different food safety and food quality tests.
Bulk Tank Farm
Tone brings in tanks of many different raw materials including HFCS, Corn Syrup, Vinegars, and Pure Cane Sugar.
Maintenance
Our skilled maintenance staff works 24 hours a day to make sure every piece of equipment at Tone is running clean and efficiently.
Pre Mix
Our Pre mix team are the first production group to see the formula. They meticulously measure out ingredients and prepare the batch for mixing.
Mixing Room
Once the batch has been premixed, our trained mixing staff follows the instructions set forth by our product development and QA directors to ensure the most consistent products are being produced.
Product Lines
With 4 different production lines, Tone can handle packages as small as 12 oz and large as 270 gallon totes. Please visit our packaging page to see all of our stock offerings. Our inline filling technology also allows us to handle virtually any bottle.