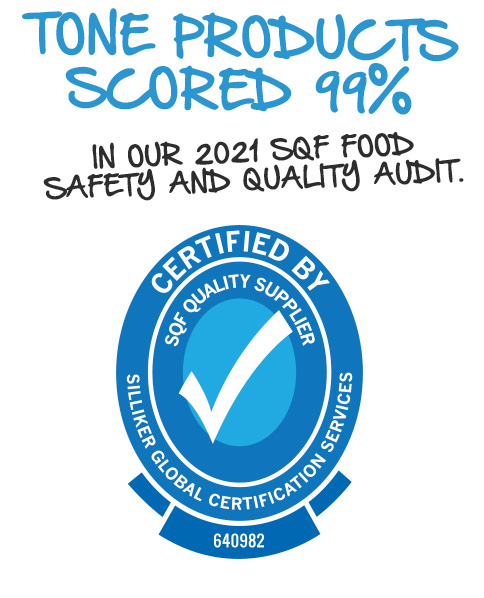 Tone Products was founded with a mission to provide the highest quality sauces and beverages to all of our customers. That founding was over seven decades ago and every day since then we have worked to excel at our craft and to improve our quality and safety programs.
Our entire production facility is optimized to support the company's high standard of quality for our customers. We employ a full Quality Assurance staff, house two on-site laboratories, operate electronic batching and inventory systems, and have staff with years of experience working at every level of production to ensure that quality standards are being met.
In 2015 Tone Products was granted level 3 Safe Quality Foods (SQF) certification by Silliker North America Certification Services. Each year our entire food safety and quality program undergoes a rigorous inspection by an accredited SQF auditor. Our Food Safety and Quality Certification is the highest level possible and signifies that Tone Products has a scientifically validated system for ensuring food safety and quality.
The SQF seal signifies our certification status and is displayed proudly here on our website.