Advisory Board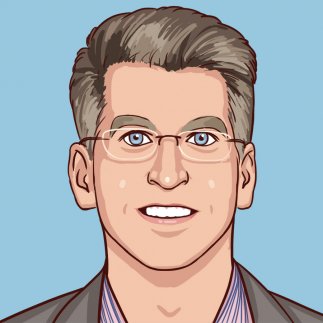 Andy Burke is Founder and President of Burke Advisory Group, Ltd., a consulting firm that advises small and middle market companies on strategy development and deployment, enterprise value optimization and business ownership exit strategies.  Andy is also Managing Director of Farlie Turner & Co., a boutique investment bank that provides financial advisory services to the middle market companies.
Prior to founding Burke Advisory Group, Ltd. and joining Farlie Turner & Co., Mr. Burke served as President and CEO of Insight Beverages, Inc., a privately held business specializing in developing and manufacturing innovative, custom private label food and beverage products for foodservice customers such as Starbucks, 7-Eleven, and Procter and Gamble.  During his 15-year tenure at Insight Beverages, Andy created a professionally managed entrepreneurial enterprise and grew the market value of the business by nearly 300%.  In 2015, he orchestrated the sale of Insight Beverages to Kerry, a global taste and nutrition company headquartered in Tralee, Ireland.  After the sale, Andy remained with Kerry to lead the integration of the Insight Beverages business and was subsequently appointed Kerry's President of Dry Beverage Systems and Convenience in North America.  
Prior to joining Insight Beverages in 2000, Andy served as Vice President of Operations at Diageo Plc where he was instrumental in the breakthrough performance turnaround of its Allen Park, Michigan plant, which at the time was the largest spirit distilling and bottling operation in North America.  Andy began his career with the Procter and Gamble Company, where he held positions of increasing responsibility in Plant Operations, Supply Chain Management and New Product Management.  Andy's tenure at Diageo and Procter and Gamble exposed him to world class operations and challenging business environments which became the foundation of his unique ability to develop the strategies and teams necessary to deliver sustainable growth and value creation for businesses.  Andy keeps in close contact with many of his former employees and takes great pride in continuing to mentor them throughout their careers.  He is quite proud of the fact that several of his former employees have gone on to become Presidents, CEOs and General Managers of successful businesses.
 
Andy has a Master of Business Administration in Management from Loyola University in Baltimore, Maryland and Bachelor of Science Degree in Industrial Engineering from Purdue University in West Lafayette, Indiana.  He remains very active at Purdue serving as a guest lecturer for Industrial Engineering classes and a mentor for Industrial Engineering students.