Advisory Board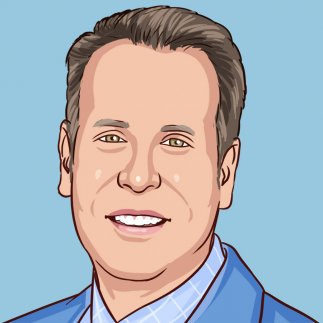 Mr. Ruffalo  has achieved significant experience through litigating, trying, mediating and settling a wide range of chancery and law cases in Illinois, Wisconsin and Indiana.  He devotes much of his energy to making common sense of complicated, multi-layered disputes that often involve intractable parties/postures.  He works counsels corporate and individual clients on succession planning, partnership and closely held entity governance, management initiatives, a wide array of disputes ranging from professional malpractice, business to business disagreements, contested estates, investment advisor/financial exploitation claims, property disputes, sensitive employment/HR issues and contests over the rights and interests of LLC-corporate-partnership owners.  Mr. Ruffalo also understands the triggers that drive parties into disputes and litigation, and is often engaged on a pre-litigation basis to consult with clients who wish to resolve or head off their dispute, privately and proactively.  He  has shielded many clients from the risks of expensive, time consuming and non-confidential commercial litigation by encouraging a sensible, negotiated resolution which often includes the use of hand-picked mediators, strategic-positioning among other unconventional methods for resolving disputes.
Mr. Ruffalo has served as special counsel to the College of DuPage 2009-2015, as the Ethics Officer for the Village of Glen Ellyn (2014-2018) and has served as General Counsel to the DuPage County Bar Association and Assistant Village Attorney for the Village of Hinsdale.  He joined Fuchs & Roselli, Ltd. in 1990 and now serves as the firm's Managing Partner.  He  began his professional career in the Division General Counsel's office of the Unisys Corporation while earning his law degree from the John Marshall School of Law and his MBA from Dominican University.  He obtained a Bachelor of Science Degree in Business Management from the University of Illinois at Chicago.  Steven is admitted to practice before the U.S. Supreme Court, the U.S. Court of Appeals for the Seventh Circuit, the Federal Trial Bar of the U.S. District Court for the Northern District of Illinois, and the U.S. District Court for the Eastern District of Wisconsin.
Mr. Ruffalo served as President of the DuPage County Bar Association (2010-2011) and went on to Chair the Judiciary Committee and serve as President of its Foundation (2011-12).  Since 1999, Mr. Ruffalo has consistently maintained the highest "AV" rating (very high to preeminent) among his peers for legal ability, professional reliability, diligence and ethics, maintains a "Superb-10" AVVO ranking and since 2015 has been selected by his peers as a Leading Lawyer among the Nation's Top Lawyers.  Mr. Ruffalo was selected as a Fellow of the American Bar Association in 2010 and served on the Board of Directors for the College of DuPage Foundation (2010-2015) where he chaired the Bylaws Committee and the Planned Giving Committee.  Mr. Ruffalo currently serves as a member of  the Illinois Supreme Court Rules Committee, the Board of Directors for Medinah Country Club and just completed a Board term with ANIMA – the Glen Ellyn Children's Chorus.